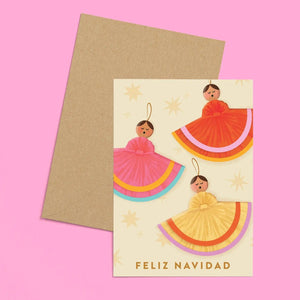 Our Holiday Collection is Officially Here
We are receiving new shipments from Mexico all month long. Please allow up to 2 weeks to process and fulfill your holiday orders. We are working around the clock to guarantee your items arrive on time, but make sure to order sooner so you don't miss out!
shop holiday
Our mission is to honor and celebrate the traditions
and beauty of Mexican culture.
Oaxaca Prints by Erica Connolly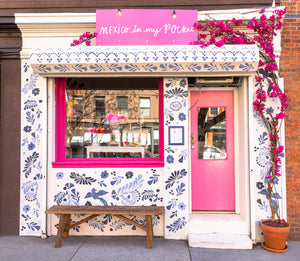 Our Story
Founded in 2015, Mexico In My Pocket began as a place to share beautiful pictures of Mexico on Instagram. Today, it has grown into a lifestyle brand, blog, and online shop where people from all over the world can come together and celebrate Mexico. Our mission has always been to counter negative stereotypes by spreading awareness of the beauty of Mexican culture.
About Us
Brands We've Worked With
What Customers Are Saying
"The quality of each artisan made piece, whether silver, pottery or embroidery is exceptional. They have an amazing points system where you earn points on your purchases and can redeem those points on future purchases saving you $$$!!!"

Annette S.
"Today I received my beautiful Luisa earrings and I am in love. The customer service is impeccable. I messaged Luisa about these earrings and she was able to answer all my questions. Thank you Mexico in my Pocket!"

Marilyn
"The handmade details and quality take me back to Mexico. 💗 It came packaged so thoughtfully and so beautiful. Luisa's special touches and sweet little extra gifts make the opening experience feel like unwrapping a gift on your birthday!"

Marisa M.