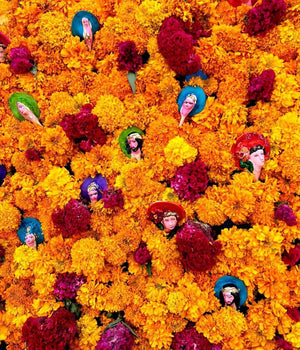 Day of the Dead Collection
It's time to prepare for our favorite season of the year! We'll be receiving shipments from Mexico all month long. Make sure to check our website daily for restocks and pre-order in advance to guarantee your items.
SHOP DAY OF THE DEAD
1 product
Rivera Hardcover Book
Regular price
$22.00
/
---
Painter, Marxist activist, and husband of Frida Kahlo, Diego Rivera is renowned as much for his active politics as for his monumental mural paintings. This introduction explores his unique and visionary renderings of a modern Mexico, combining communist passion, pre-Columbian heritage, and the influences of European modernism.
Details: Hardcover, 8.3 x 10.2 in., 1.24 lb, 96 pages