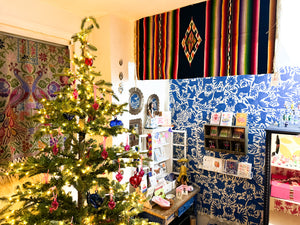 Holiday Shipping
If you pre-order after December 1st, items are not guaranteed to arrive by Christmas time; however, we will do our best to fulfill orders as soon as the items become available.
question? send us an email.
Let's make your gift extra beautiful!
Add our sarape gift wrap to your cart and leave us a note with details. If you want to include a message, please make sure to also purchase a greeting card.
Add Gift Wrap